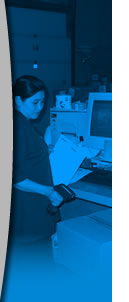 Clippership® is the most recognized and widely deployed multi-carrier shipping solution among shipping and logistics professionals in North America today.
No matter what a company ships or where they ship to, Clippership enables dramatically faster, more efficient, accurate, and cost-effective shipping for customers who wish to significantly improve all of the processes involved in order fulfillment, while meeting the requirements of carrier compliance. Whether shipping within Canada or the USA, drop ship or direct into the USA from Canada, or overseas, Clippership has a solution for your distribution environment.
CanLogix's employees have long history of implementing Clippership solutions. Using Kewill Solutions North America's Clippership, CanLogix enables our customers to:
| | |
| --- | --- |
| • | Enforce and leverage shipping strategies for increased profitability. |
| • | Ship orders faster through complete automation of all shipping processes and seamless integration with existing host applications and other business-critical processes. |
| • | Simple user controlled business rule automation capabilities |
| • | Reduce shipping costs with automatic rate-shop comparison capabilities amongst multiple carriers |
| • | Improve accuracy and efficiency by reducing manual data entry errors |
| • | Small package and LTL/TL shipment processing capabilities. |
| • | Canadian Carrier Compliance: Purolator, UPS, FedEx, DHL (Loomis), Canpar, Canada Post, Midland, Sameday RightoWay, Dicom, Cardinal, ATS, LTL Carriers and others. |
| • | USA Origin Carrier Compliance: UPS, FedEx, USPS, DHL, BAX Global, LTL Carriers. |
| • | Intuitive data analytics reporting |
| • | Automate Canada to USA consolidated customs requirements. |
| • | Automate Dangerous Goods Requirements. |
| • | Automate CHEP Compliance. |
Whether your goal is to eliminate unnecessary costs from the supply chain, make customer service a priority, or enhance fulfillment processes for competitive advantage, Clippership delivers value in managing your carrier shipments.
For more information on CanLogix's Clippership solutions, please contact us.