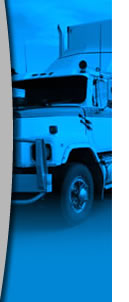 The CanLogix LTL module solution can be either generic non-rated and/or rated, and provides a Bill of Lading with appropriate prompting for the operator to fill in fields of information. Clippership's rating engine supports all formats of LTL rating structures. The module comes with the following options and capabilities:
| | |
| --- | --- |
| • | Supports Prepaid, Collect and Third Party processing options. |
| • | The most common rating methodologies are available. Typically this includes weight break, skid rate, direct point to point rating or carton count rating methodologies |
| • | Support city and postal code rate shopping scenarios. |
| • | Clippership prompts the user through LTL orders with dialog box windows prompting for relevant Bill of Lading information such as carton count, skid count, cube, multiple description lines, carrier name (if using generic non rated LTL), number of address labels, special instructions message, etc. |
| • | Laser Generation of Bill of Lading Form and generic address labeling. |
| • | Bill of Lading generation at the end of transaction or end of day. |
| • | End of day manifesting and carrier communications (FTP) if applicable. |
Labels
The CanLogix LTL module generates generic address labels for carton or skid placement to assist the carrier in moving freight through their network.
Manifest
CanLogix LTL module will generate a generic LTL manifest per rated carrier at the end of each day.
Communications:
CanLogix LTL module can communicate an end of day FTP or EDI file transfer depending upon the specific requirements of the LTL carrier.